Babylonia Always More Fun
Babylonia has an amazing team of creators working tirelessly to prompt the easiest yet most-amusing defi, gambling, and gaming experiences that are all based on blockchain technology. Our main blockchain (BINANCESMARTCHAIN, POLYGON, FANTOM)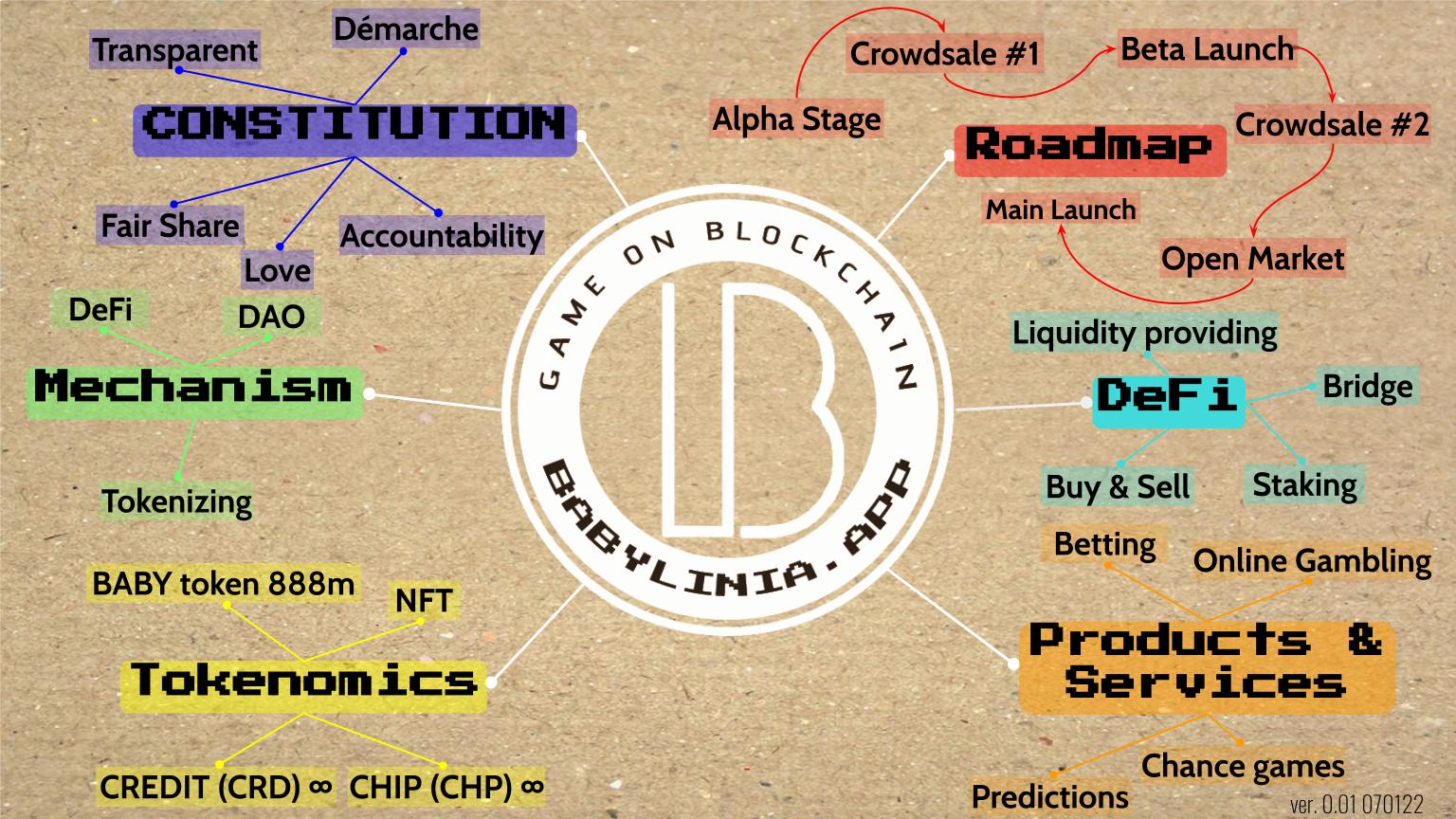 Ideas Behind The Creation Of Babylonia.app
To enable a trustworthy and transparent gaming platform that real gamers have always dreamed of.
This Platform promotes high-quality and action-packed games with the innovative proposition of Defi and Cryptocurrencies. (GAMBLING, SLOTS, LOTTERY, SPORT and E-Sport BETTING, Roulettes,...)
Fairness, creativity, and originality are the utmost principles behind the concept of Babylonia.app
➖➖➖➖➖➖➖➖➖➖➖➖➖➖➖
https://linktr.ee/AppBabylonia
➖➖➖➖➖➖➖➖➖➖➖➖➖➖➖
Website: https://babylonia.app/
Twitter: https://twitter.com/AppBabylonia?t=HkrB … Q&s=09
Telegram: https://t.me/babyloniageneralchat
Medium: https://appbabylonia.medium.com/
SHORT NOTICE: OUR FIRST CROWDSALE FOR BABY TOKEN WILL BE POSTPONED to APRIL. The exact date and more INFOs TBA.
We are working hardly on our NFT Collection. The holders will be granted access to the new world of defi gambling and OUR NFTs and VIP Membership Cards will be generating huge benefits and rewards for our holders.
Отредактировано spcrypto boss (2022-04-12 09:44:30)