CRYPTONAIRE WEEKLY MAGAZINE 229TH EDITION IS OUT NOW
The #1 CRYPTO TRADING MAGAZINE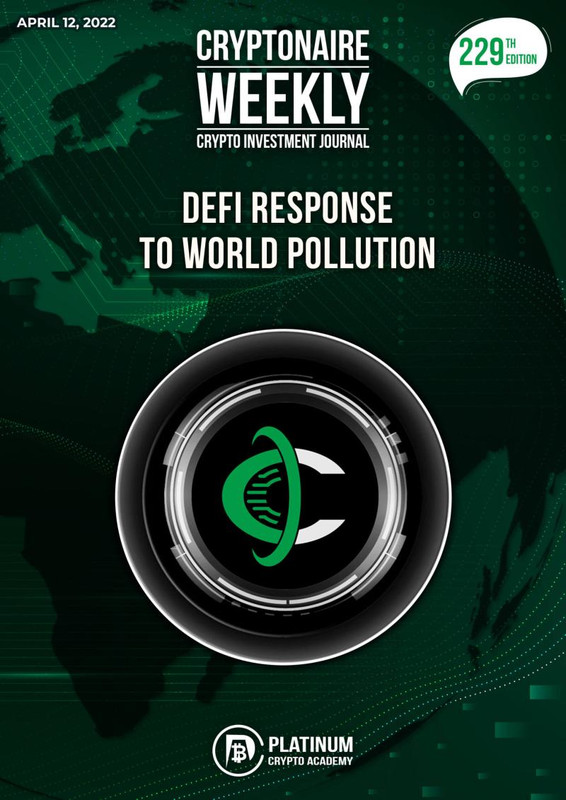 Latest Crypto News Digital Magazine
➖➖➖➖➖➖➖➖➖➖➖➖➖➖➖➖➖➖➖➖➖➖[/center]
BitMEX CEO Arthur Hayes said in a blog post that the 10-day correlation between Bitcoin and the Nasdaq 100 Index (NDX) remains high. That means if the Nasdaq enters a meltdown, falling 30% to 50%, then the crypto markets are unlikely to be spared. He expects Bitcoin to plummet to $30,000 and Ether to drop to $2,500 by June of this year.
Although the near-term price action favours the bears, whales remain bullish for the long term. At the recently concluded Bitcoin 2022 conference in Miami, ARK Invest CEO Cathie Wood reiterated her call for Bitcoin to reach $1 million by 2030. She expects about two and a half percent of institutional assets to be allocated to Bitcoin in the next eight years.
We cautioned traders in our previous analysis that a break below $44,000 could sink Bitcoin to the 50-day simple moving average (SMA) and that is what happened. The BTC/USD pair turned down sharply on April 6 and reached the 50-day SMA on April 8.
Although the bulls defended the 50-day SMA from April 8 to April 10, the failure to achieve a strong bounce off it attracted further selling by the bears. The pair plunged below the 50-day SMA on April 11 and broke the psychological support at $40,000.
If the price sustains below $40,000, the next stop could be the strong support at $37,000. The buyers are likely to defend this level aggressively. If they succeed, the pair could remain stuck inside a large range between $37,000 and the 200-day SMA for a few days.
Alternatively, if the price turns up from the current level, the buyers will try to push the pair above the 50-day SMA. If that happens, it could signal the formation of a higher low, which may be a bullish sign.
Lastly please check out the advancement's happening in the cryptocurrency world.
Enjoy the issue!
Featuring in this week's Edition:
- CleanCarbon
- Charity Token
- Ernest in Disguise
- Faith Tribe
- Bashoswap
- Hubble Protocol
- loop Ventures
- DeepSquare
- bitcci
- Artex
- Solidus
- Have NFT
- 3QualiTy
- Ninja Fantasy Trader

Read More
CRYPTO TRADE OPPORTUNITIES
Crypto Market Melts Down as Bitcoin Drops 15%, Ethereum Loses 14%
More Than $323 Million In Crypto Futures Liquidate Over the Past Day
Tesla Ventures Into 100% Solar-Powered Bitcoin (BTC) Mining with Jack Dorsey's Block
Animoca Acquires Eden Games to Make Crypto Racing Games After F1 Shutdown
Ernest Comics: Introducing the World's Best Comic NFTs!
Faith Tribe Marked Milestones in Early 2022
Bashoswap Private Sale is Ongoing
Hubble Protocol stablecoins, USDH and HBB, Capture Value for your Investment
CleanCarbon: Accelerate the reduction of the carbon footprint from the environment!
3QualiTy: The platform simplifies charitable giving!
Solidus AI Tech: Our Intelligence is more than Artificial
Artex: Bringing Art to the Masses
Mintable to return NFT stolen in OpenSea exploit
[center]
CleanCarbon #CharityToken #ErnestinDisguise #FaithTribe #Bashoswap #HubbleProtocol #loopVentures #DeepSquare #bitcci #Artex #Solidus #HaveNFT #3QualiTy #NinjaFantasyTrader #CryptonaireWeekly #platinumcryptoacademy #Binance #Bitcoin #Ethereum #Ripple #Litecoin #Ecosystem #DayTrading #BTC #digitalcurrency #digitalcurrencymarket #DayTrading #Cryptocurrencyexchanges #digitalexchange
CW - Website Work
https://www.platinumcryptoacademy.com/c … april-2022